We know it's been a long time since we've updated you, but it's been a very busy (and exciting) time for Godsticks. After spending some time at Rockfield Studios in Monmouthshire last summer, we've been hard at work completing the new songs that will appear on our upcoming sixth studio album. Giving due care and attention to every aspect of a new release, not just the music, is a very long process but believe me when we say that we can't wait to share more news about the new album with you all very soon!
In between time spent in the studio and writing last year, we also had the pleasure of performing at some international festivals, beginning with Comendatio Festival in Portugal where we shared the stage with some amazing bands like Haken, Plini, Rendezvous Point and Lizzard. We also played at the wonderful 2 Days Prog +1 Festival in Italy (alongside fellow Kscope bands Tangerine Dream and Gong), and the amazing Prog Power Europe Festival in the Netherlands. It felt so good to be playing live again, and we didn't want to wait too much longer before getting back out there. So now we can finally announce… Godsticks will be back on the road in June, playing headline shows across the U.K!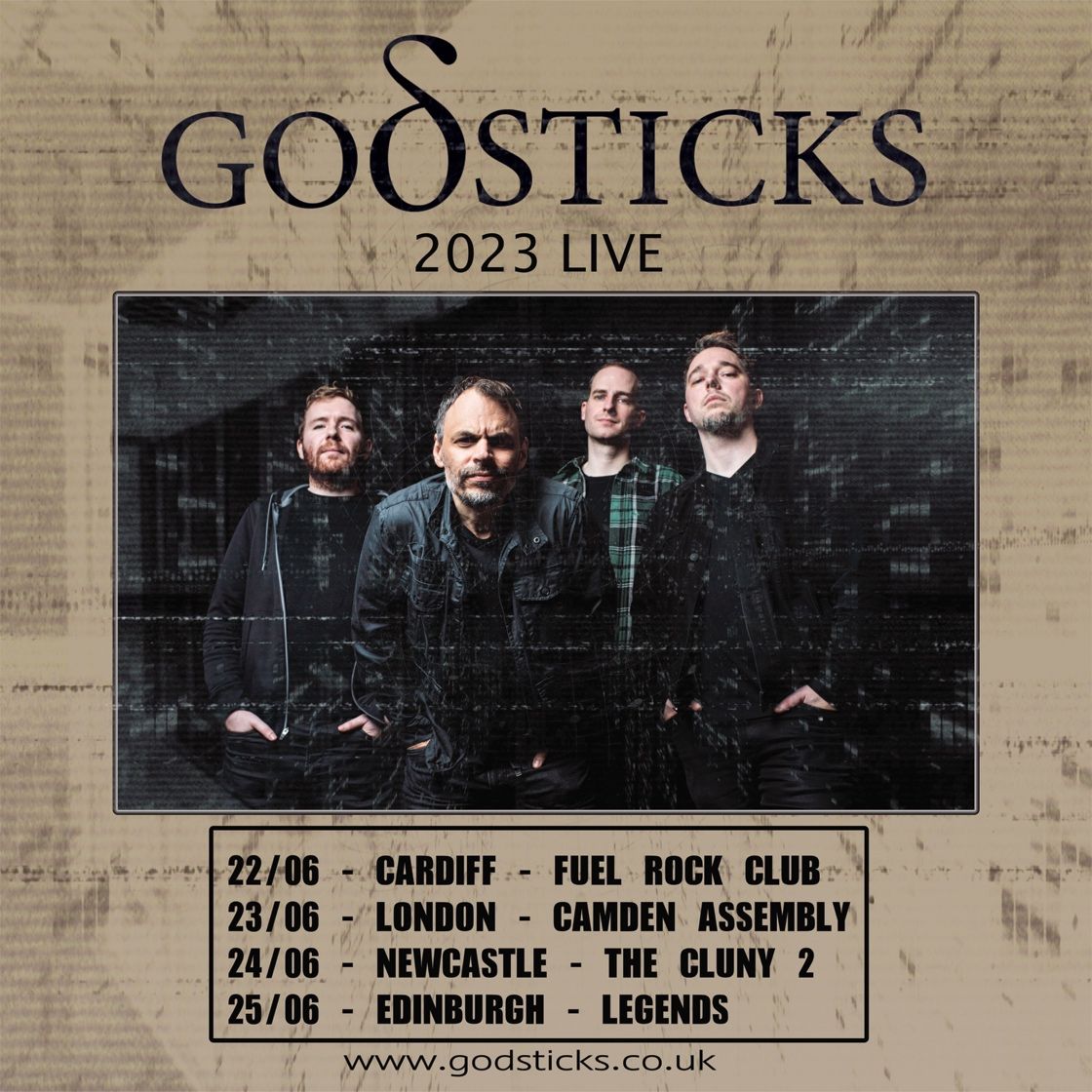 More info & tickets links at www.godsticks.co.uk/gigs
The 4-date tour will see us return to happy hunting grounds and visit venues old and new, going from Cardiff to London, then Newcastle and Edinburgh. We'll be mixing up our set too, performing some songs we've never played live before, and of course lots of music from the upcoming new album. You can find more info for each show and all the ticket links here on our website, and we hope to extend things with more headline shows later in the year too!