Today is the anniversary of the release of our fourth studio album, Faced With Rage!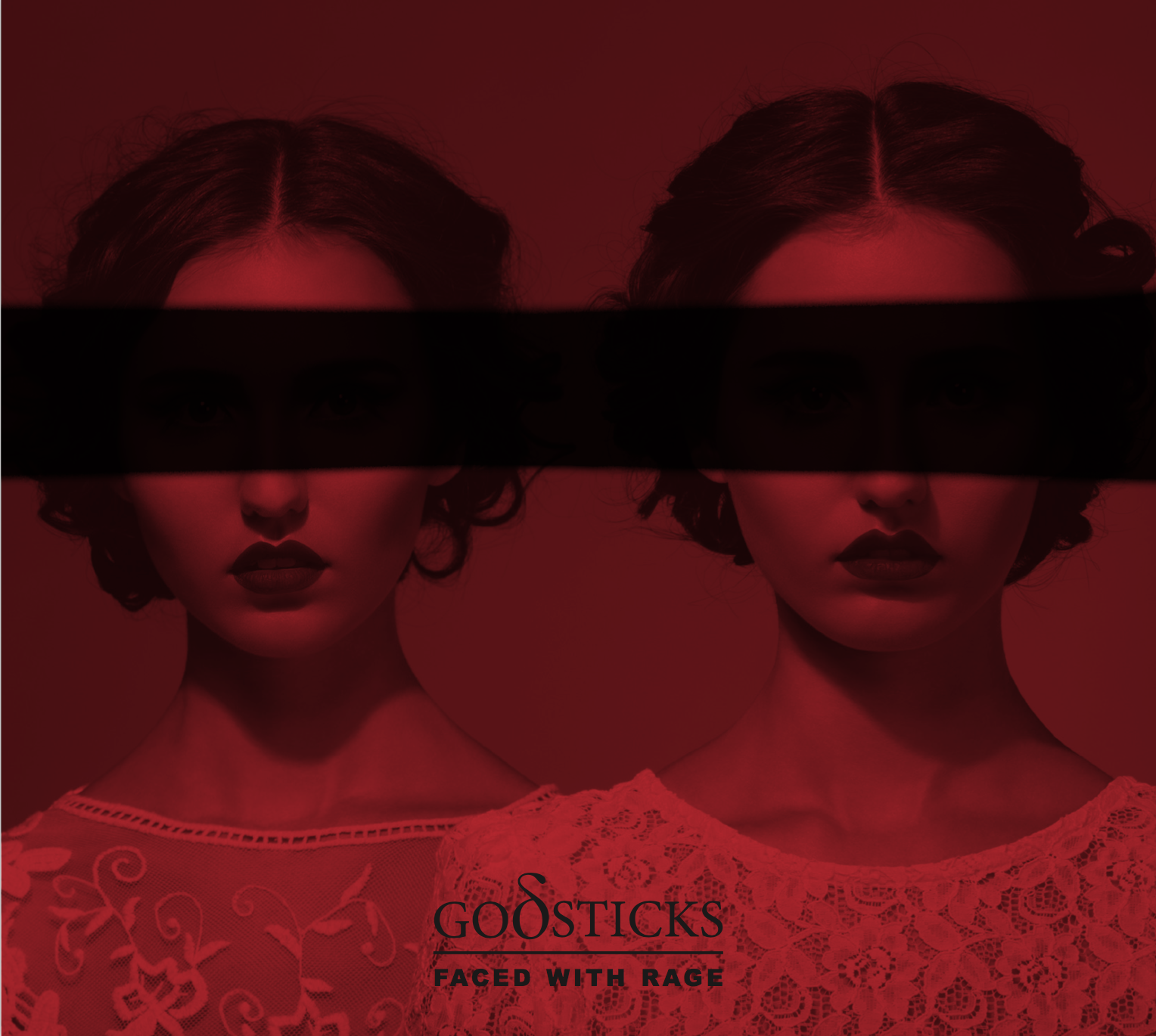 Darran, Gavin and Tom looked back on this time and jotted down some of their thoughts:

Darran
This was our first album since signing with Kscope and consequently I suppose we should have felt some extra pressure, but in truth we didn't really feel any, as it's never been possible to write for anyone other than ourselves.  
However, I did feel pressure when it came to the drums. Up until this album, I'd always have the same method for writing: I'd come up with a riff and then take it to rehearsal and see what drum parts Steve (Roberts, former drummer) would come up with,  then record them (to a click) on my handy Zoom mini recorder. I'd also record a sample of each one of his drums.
Then, when I got back to my home studio I would put his drum parts into my DAW and see what worked then edit them, either because one part or other might benefit from having a kick drum removed etc, or I needed a different drum pattern for another section of the song I'd just written. Often I'd just use the sample drums to either add another snare, kick etc or use them to come up with a completely new part. Afterwards, I'd arrange another rehearsal and Steve would play my edited part and I'd go back home and slot that into the existing project file. Either way I needed a drummer to write and at the time of writing the album I didn't have one.
Whilst Tom started playing with us in late 2015 we hadn't yet trapped him into joining the band full time because he had other commitments. So I started searching around the Cardiff area for pro drummers who I'd pay to come play some parts for me. The only one stupid enough, but also talented enough, to be interested was Aled Lloyd. I remember when I first met him, he asked why I didn't use drum sequencer software to create parts, to which I just shrugged, "dunno. This is how I've always done it". A great many fun sessions were had with Aled and he ended up playing the drums on Guilt, Avenge, and Fame and Silence.
But as 2016 progressed I'd begun to wear down Tom into joining the band fulltime. I'd dangled the prospect of a European tour in a bid to entice him, but I eventually sealed his fate by sending anonymous letters in the post threatening to harm his family unless he joined 'an upcoming local prog metal band with a deity in their name'. I say anonymously, but the police advised that implied anonymity doesn't work if you sign the letters. It was a mistake that I would repeat 7 years later when submitting Francis to the same harassment campaign when we needed a new bass player.
Once Tom had joined I asked him to rehearse with me also to come up with drums parts, and we more or less immediately clicked (no pun intended). He assiduously pored over the demos I'd sent and always had about 2 or 3 ideas for the track by the time it came to rehearsal. Eventually, I started to use a drum sequencer to come up with ideas but those ideas would always be revised and improved upon by Tom (as he does to this day).
So although the writing process was a little different at first, those FWR sessions helped me shape an approach for future albums.
I actually think this is the most underrated album in our catalogue, although its arguable that they're all underrated given that we're not yet headlining Download! We still perform a lot of these tracks live, and in terms of sound and songwriting I still think the album is one of our strongest. I'm really proud of some of the songs on there like 'Angry concern' with its eastern-sounding interlude, and the last track 'Fame and Silence' which is one of the first songs I've written that maintains (more or less) the same riff throughout. I've always wanted to write something like that for some reason.
When it came to recording Inescapable I remember visiting both Tony Harris and Johnny Wilks at Kscope HQ, and upon discussing the demos for Inescapable, Tony remarked that he'd always thought that Face with Rage was an album for Godsticks fans, as opposed to one that would draw new fans in. I'd never really thought about it like that but he may have had a point, given that no compromises were made. That said, If any subsequent albums were more commercial-sounding then that would be because that's the type of music we were into at the time.
Oh…Faced with Rage is a shit album title though. I will concede that. But not as bad as the suggestion you'll read below.

Gavin
So FWR was my first album with Godsticks. Like many of you I heard the previous album and became even more of a fan especially with the new direction. So when it came to recording this record I knew it was going to be a challenge and an opportunity to raise the bar. One of my favourites is still 'Revere' and the stripped down version that we performed for the Kscope birthday show at the Union Chapel. But you may or may not be aware that historically I have the worst ideas for songs and album titles so as much as it shames me, when it came to putting in our suggestions I somehow thought the title 'Pin The Tail' would be a strong contender. How wrong was I!

Tom
I had known and followed the band for quite some time before I joined, massively admiring their songwriting and musicianship. When I got the chance to audition for them, I never thought 'the lads' would actually pick me, but they did!
After playing a handful of gigs together, we quickly started writing new music in the heavier style you can first hear on 'Emergence'. For me, that meant lots of nights working away in a rehearsal room with Darran - I would show him the drum part ideas I had for whichever song we were doing, and he would 'produce' my drums; making suggestions and sparking new ideas, or just flat out telling me "Don't do that!". It was a brand new experience for me but it still felt great to collaborate as very often his writing and direction would take me down a new path that I would have never reached on my own, and the drum parts have always been better because of it.
Recording 'Faced With Rage' at Monnow Valley Studio was huge for me. I had never done any kind of recording on that scale before, but I was learning at every turn and loving every moment of it. Being in that amazing location where the sole focus was making music just put you in the right mindset to work hard, and give it your best. For me at least, I felt that the band was about to reach a whole new level with the new heavier direction, and of course the backing of Kscope, so the future was looking so bright and I couldn't be more excited for what was to come.